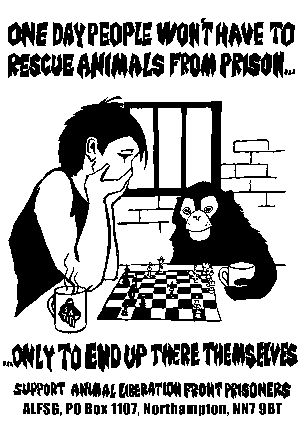 Now that's waht I call Ironic -
The main player in the ALF support group - a total fool called Mark Organ has been convicted of a bungled raid on a chicked farm!
The irony is he supplies cash to 'vegan' prisioners (and Gerrah) while they are banged up - I wonder who will do it for him?
So much for all the lies about the ALFSG being fully legal etc.....
Until All are Caged